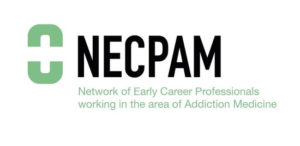 It is our pleasure to inform you of the launch of the English version of our global study of the training needs of early career doctors in Australia, Brazil, Canada, Egypt, France, India, Indonesia, Iran, Ireland, Italy, Japan, Malaysia, Morocco, Nepal, New Zealand, Uganda, United States and South Africa. We aim to release versions in Arabic, Persian, French, Italian and Brazilian Portuguese in the next few weeks.
Please consider completing the survey if you live in any of the countries above and meet our criteria for early career doctors in addiction medicine:
1.    Being a qualified physician (general practitioner, psychiatrist or addiction medicine specialist);
2.    Working or doing research in the field of addiction medicine, which this study defines as treating patients who present with a primary substance use disorder or behavioural addiction;
3.    Practicing as an early career professional in the field of addiction medicine (as defined by this study as a fully trained practitioner with less than 10 years of post-training work experience).
You can access the survey through the link below: