Hello NECPAMers
As we reach the final stretch of 2018, let's take a moment to look at how much NECPAM has grown over the year. We now have 80+ members representing over 26 countries.
A big congratulations to our Chair, Dzmitry Krupchanka on his first-author publication in The Lancet Public Health. His study featured a nationwide sample of 283 618 people with a history of mental health hospitalisations. A key finding: the mortality of patients with substance use disorders was higher than any other mental health diagnostic group; standardised mortality ratios (SMRs) – compared to the general population- were found to be 3·5 (95% CI 3·4–3·7).
As a next step, the research group will dig further into the substance use disorders group
Behind the scenes Jan Klimas with support from Sidharth Arya, his students, and the working group on training needs, drafted a protocol for an international study that will assess the global need for training in addiction medicine. This protocol is now in review for publication.
NECPAMers are making strides all over the world
NECPAM hosted a symposium featuring the diverse experience of following a career in addiction medicine from various parts of the world: Egypt, Japan, Slovenia and South Africa.
It was fascinating to hear these different perspectives and avenues to postgraduate addiction medicine training and also important to highlight the gaps in training. Noha Saad and team wrote and article about our symposium which was published in the WPA newsletter.
Click here to read all about it and also check out the conference pics on the Ain Shams Psychiatry Conference Facebook Page.
Thank you, Hussein Elkholy, for making sure NECPAMers had a wonderful time in Cairo.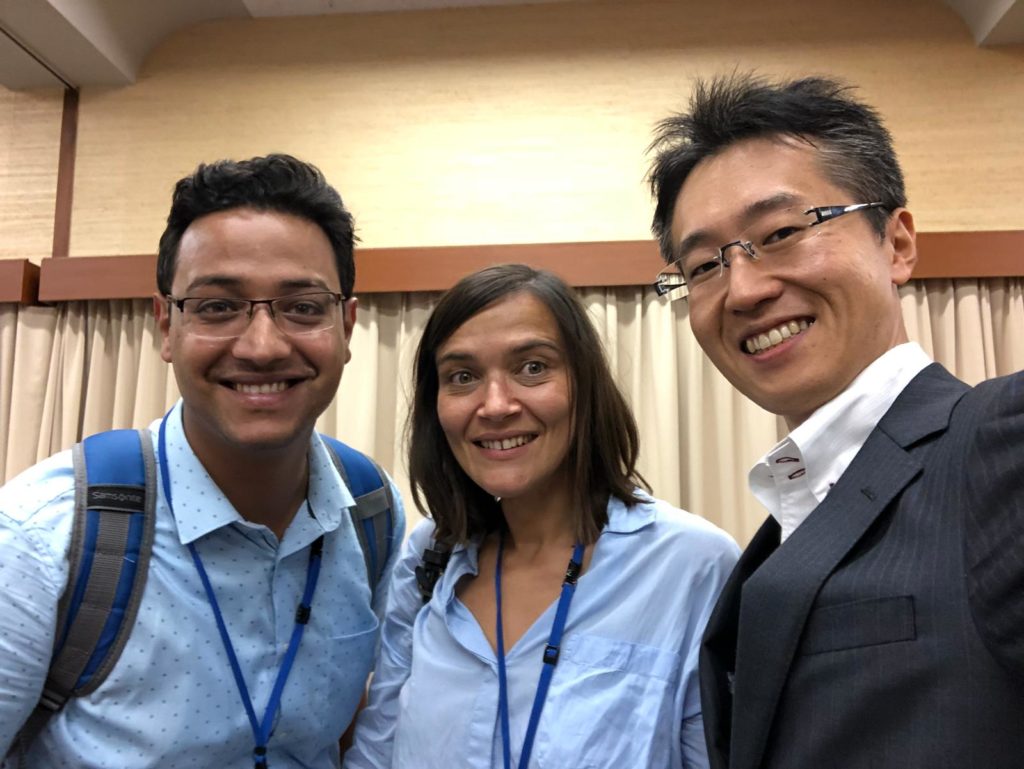 May 2018: Social Psychiatry Conference, Geneva, Switzerland
With the kind support from the organizers, four NECPAMers attended this conference in Geneva and presented important oral presentations on Future of Psychiatry, mental health in central and eastern Europe, training needs in addiction medicine and personal experience of getting through professional education.
July 2018: European Federation of Psychiatric Trainees, Bristol, England
NECPAMers Yogesh Rai and Aiste Lengvenyte attended and networked with trainees around Europe.
August 2018: SAAAMS- AMECA (South African Addiction Medicine Society & Africa and Middle East Congress on Addiction), Cape Town, South Africa
Nirvana Morgan presented results from a prospective study on heroin users in Johannesburg. This is the first South African study to examine treatment outcomes of heroin users in this region.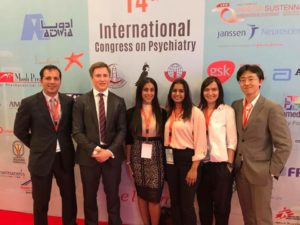 September 2018: WHO-ISBRA (International Society for Biological Research on Alcoholism), Kyoto, Japan
Congratulations to Sagun Pant, Mirjana Delic and Satti Sitanggang on winning travel scholarships to this conference. Tomohiro Shirasaka also attended and presented at WHO-ISBRA 2018!
Mexico
The much anticipated WPA conference in Mexico is just days away. NECPAM will be hosting a symposium titled 'The time to assess training needs in Addiction Medicine is now! '
Two of our NECPAMers will also have the amazing opportunity to partner with senior professors, Professor Peter Falkai and Professor Mohan Isaac in a panel discussion on diagnostic and management problems arising on different continents.
There's and to come…
ISAM Annual Meeting 2018 (International Society of Addiction Medicine) Busan, Korea 3-6 November, click here http://www.isam2018-busan.com to find out more
APSAD Conference 2018 (Australasian Professional Society on Alcohol and other Drugs), Auckland, Australia 4-7 November 2018. http://www.apsadconference.com.au/
One of our founding members, Vicky Waldie, will be there and encourages all NECPAMers that can make it to join.
If you're not on our FB group please urgently send a request to join and be sure to follow NECPAM on twitter on @NECPAMaddiction (thanks Greg Lydall for doing an amazing job)
If you would like to contribute an article or share activities happening in your country for the next update please email nirvana.morgan0@gmail.com